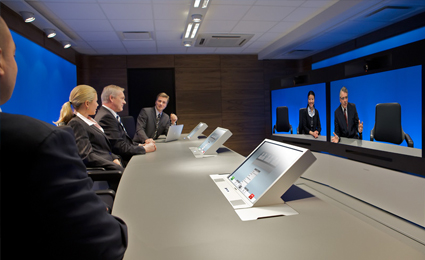 soon is too late...
when time is money.
That's why you need telepresence.
In today's economy, it is proven advantage to be able to bring global teams together faster and more cost effectively. Organizations of all sizes are realizing the benefits of telepresence.
Join TANDBERG's Telepresence Roadshow to experience telepresence for yourself.



When: Wednesday 28 April 2010
Locations: Just drop in for an hour to one of our roadshow locations:
Staines, Middlesex, UK
Amsterdam, Netherlands
Brussels, Belgium
Time: Please choose one of the available timeslots, a TANDBERG representative will contact you with the exact time.
8.00 - 11.00am GMT (9.00-12.00am CET);
12.00noon - 2.00pm GMT (13.00-15.00pm CET) or
4.00 - 7.00pm GMT (17.00-20.00pm CET)
Demonstrations will start on the hour and last just 45 minutes